Referencing the landscape of his native Mexico and that of his Texan upbringing, Raul De Lara fashions familiar objects removed of their inherent function. A DACA recipient since 2012, De Lara's body of work silently conveys ideas of national identity and the complex nature of social and political boundaries. At once whimsical and poignant, his hand carved sculptures explore the liminal condition of his own identity while underscoring the feeling of being from neither here nor there.
Artist Corner: Sacha Cohen Sits Down with the Artist to Talk Residencies, Windsor Chairs & Watercolor Pies
Our Managing Director, Sacha Cohen, had a chance to interview De Lara as the year moves into fall. See De Lara's interview below:

Sacha: So Raul, I know you've been quite busy this summer. Can you share with our readers what you were up to?

Raul: This summer I was part of four residencies.

Sacha: Four! Okay, tell us about them.

Raul: The first one was a virtual residency through Ox-Bow School of Art & Artist's Residency led by Allison Glenn, Senior Curator of Public Art Fund in New York. We held group critiques and shared ideas with artists from all around the country.

Sacha: What about the virtual residency surprised you?

Raul: With the virtual residency, what surprised me was that I could have access to people from all over the country and the world, without having to travel. Having that community of fellow creatives, gather safely, was very nurturing and felt very democratic too, in the sense that people with varying sets of limitations could all participate.

Sacha: I love that. Even if a participant can't travel for health or immigration reasons, they can still be a part of the residency. Thanks technology! Okay so tell us about the second and third residencies you did over the summer?

Raul: The second and third residencies were at Haystack Mountain School of Craft. I was selected to join their Open Studio residency where 50 artists from all over the country lived together and shared their practice in an open-door format. I met so many incredibly talented people that have now become close friends. I also fell in love with ceramics, and plan on using it in my future work. After the Open Studio Residency, I came back to Haystack for another two weeks to take a class taught by second generation Windsor Chair maker, George Sawyer. We made a chair, all with hand tools, from a freshly cut tree! I learned many new woodworking tools, and processes that will shape new works as I continue using this wonderful material.


Sacha: I remember the group photo you shared of all the participants and their Windsor Chairs. From the outside looking in, it looked like an incredible group of people. I'm so glad you got so much out of it. Tell us about your last residency.

Raul: For the last residency, I was invited to live in a remote cabin on top of a dune overseeing the ocean for two weeks. With no running water or electricity, I had to pump my own water out of the ground, and lived in a kerosene lit environment during the dark nights. I started working on watercolors, read poetry, and taught myself how to play the harmonica. It was in Cape Cod's National Seashore through the National Parks Services and Peaked Hill Trust that I was able to do this.

Sacha: I just want to let our readers know how sought after of a residency the Dune Shacks are in Cape Cod. As a Cape Codder myself, it's something all the artists talk about. And you got the residency on your first try, right?

Raul: People are going to hate me saying it, but yes, I did get it on my first try.

Sacha: What was your relationship to the environment like while you were living in the Provincetown dunes?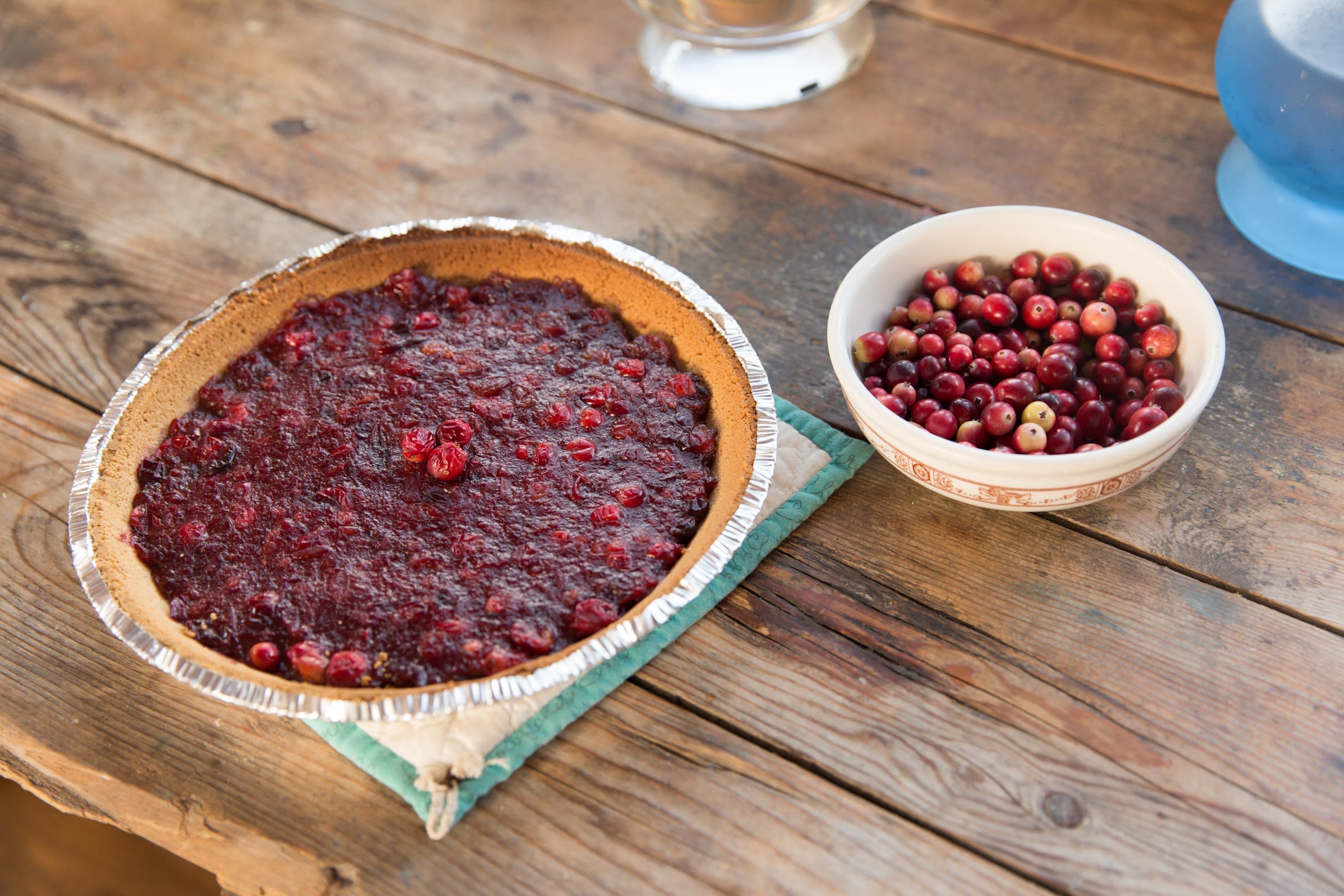 | | |
| --- | --- |
| | |
Raul: The dunes are such an interesting place. It can be so quiet in one moment and then the winds can pick up quickly and I can hear the waves crashing into the shore. While I was there I saw whales, seals, bird migrations, foxes, rabbits and plenty of bugs. I even went cranberry picking in the dunes and made a cranberry pie. I then made a watercolor of the pie and of course… I finally ate it. Nothing beats eating a pie you've put your heart and soul into.

Sacha: That's for sure. I wish you would've saved me a slice.

Raul: Next time.

Sacha: It must've been nice to be near the Fine Arts Work Center again, or FAWC for short. You were a visiting fellow, there, not too long ago. What was it like to come back?

Raul: FAWC was a transformative moment in my life. I was accepted as a Fellow right after finishing my MFA, and the time shaped my direction as an artist completely. I was surrounded by other incredible artists, poets and writers. So many different worlds in one place. Covid-19 also started during our residency so it was very strange to move to such a remote place for 9 months to come back to a totally different world. Now, things have returned back to normal, for the most part, and so it was really great to see so many people I connected with during my time there again, but this time more freely.

Sacha: I'm so happy things have come full-circle for you. Okay, moving the conversation along here, as this year comes to an end, what are you grateful for?

Raul: As the year comes to an end, I am grateful for all the nurturing experiences, people, and places that I have been able to meet through making my sculptures. I also look forward to being one of the artists featured in Art Miami at the end of November, beginning of December.

Sacha: On a more serious note, you mentioned you're celebrating a very important anniversary. Do you mind sharing?

Raul: Sure. This year marks the 10-year anniversary of the government program called DACA. I have been part of it since it started which has helped me live legally in the USA. A decade later, I am grateful for all the opportunities I have been able to experience here in the country, yet there is still a lot of work to be done.

Sacha: Tell us a bit about the other side of the DACA program.

Raul: As DACA Dreamers, we still live in limbo and cannot leave the USA, visit our home country, or feel completely safe without the risk of deportation at any moment. I've had to miss weddings, funerals, and my own openings in other countries.

Sacha: How does DACA and the theme of being from here nor there fit into your practice as an artist?

Raul: Through my artwork and story, I hope to bring more awareness to this program, our lives as DACA individuals, and the beauty found within each and every immigrant that makes up this country.

Sacha: Raul, thank you for being our artist in focus this week. It's always a pleasure, truly.

Raul: Thank you Sacha for spending this time with me, and sharing my work. I am very excited to get back into the studio, and I'll see you in Miami soon!

Sacha: For those of you that want to follow Raul's journey please follow his Instagram page which is @rauldelara. To keep up with the gallery on Instagram, follow @ethancohengallery. Lastly, to stay current with me, Sacha, you can follow me at @sachacohenstudio. Thanks for reading. Please share any thoughts or comments with us. Till next time.
Available Works
September 30, 2022